Here's Really How Ben And Erin Napier Landed Their HGTV Show Home Town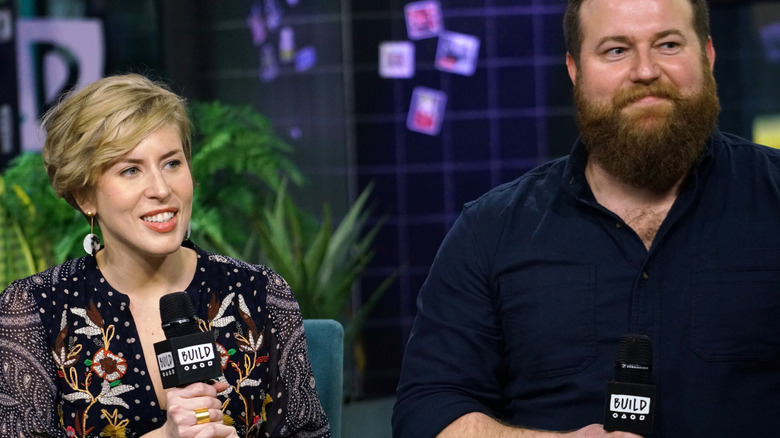 Manny Carabel/Getty Images
HGTV's "Home Town" is yet another must-watch home renovation show in the network's ever-expanding collection with a sweet couple at its head and an empowering message about loving where you're from at its heart. Ben and Erin Napier, the stars of "Home Town," are proud residents of the sweet, small town of Laurel, Mississippi, and their mission statement, similar to "Good Bones" stars Mina Starsiak-Hawk and Karen Laine, is about bringing more attention to where they live.
As Country Living notes, the Napiers, a woodworker and interior designer respectively, are adorable together, the couple's size difference making it even sweeter to watch Ben wrap his diminutive wife in a massive bear hug in the middle of a job. Clearly, they were meant to be on TV, making those of us watching at home swoon equally over their cuteness and impeccable taste. As it turns out, however, the stars of "Home Town" ended up with their own show completely by chance.
The Napiers were discovered in a very modern way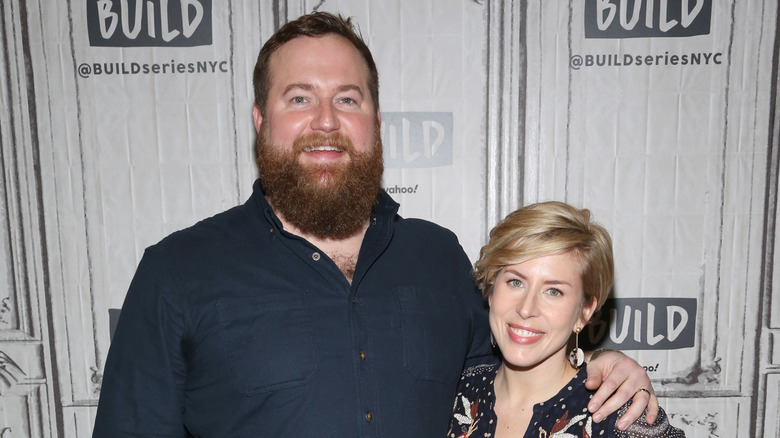 Manny Carabel/Getty Images
According to USA Today, Ben and Erin Napier, who have been together since hooking up in college in Ellisville, Mississippi, when Erin interviewed Ben for their yearbook, were discovered after being featured in a spread for Southern Weddings magazine. It was 2014, and their picturesque home, in Laurel, Mississippi, was being showcased to the nation in all its glory. Erin's Instagram following unsurprisingly shot up after the couple was featured in the magazine and her account caught the attention of an HGTV executive, who fell head over heels for the Napiers' unique interior design skills. She inquired as to whether they'd like to front their own show, the couple graciously accepted, "Home Town" hit our screens in January 2016, and the rest is history. 
Ben admitted, "It's pretty unexpected. This was not something that we thought about or dreamed of," with Erin adding, "This is all sort of a happy accident." As E! notes, the Napiers are focused on bringing national attention to the inherent beauty of small-town living in general, and Laurel in particular. Their store, Laurel Mercantile, retails all kinds of homeware goods that the couple designs themselves and then gets made in American factories, with Ben advising, "We're focused on revitalizing a small town in America." On their series "Home Town," the couple busies themselves making everything they can find more beautiful. In fact, Erin describes their show as, "like a documentary of us just being at home."