The Surprising Request Paul McCartney Had Before Agreeing To Appear On The Simpsons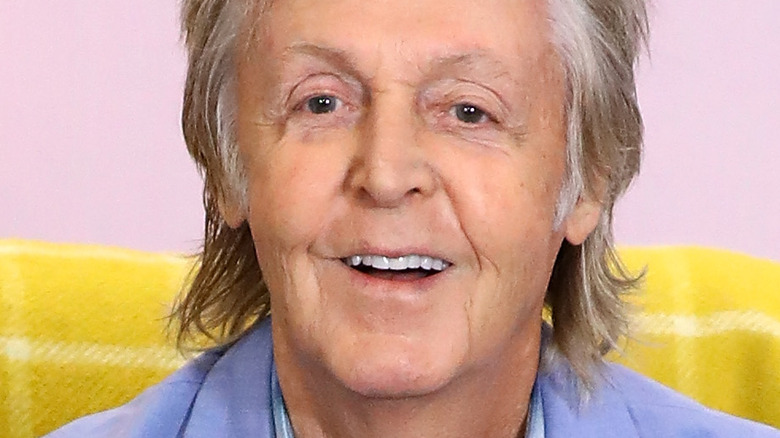 Tim P. Whitby/Getty Images
"The Simpsons" has been on the air for more than 32 years, which means that Gen Z and millennials literally grew up knowing the iconic cartoon family. Why are they still going strong long after other cartoon shows have passed into memory? It could be their relatability, and the way the Evergreen Terrace family somehow manages to stay together even in the face of disaster. It could be their sharp skewering of topical issues, or their uncanny ability to predict the future (as seen here at The Hollywood Reporter). Or maybe it's the fun of seeing familiar personalities making guest appearances.
In the early seasons of the show, guest stars used pseudonyms; Michael Jackson was billed as "John Jay Smith," (via Looper), and Dustin Hoffman was credited as "Sam Etic." When the show became a cultural phenomenon, famous guests were more than willing to perform under their real names, among them Meryl Streep, Katy Perry, Lady Gaga, Jack Black, Anne Hathaway, and Bryan Cranston (via The Sun). And what would the show be without an occasional appearance from Kelsey Grammer as Sideshow Bob?
In addition to Jackson, musicians by the score (ha!) and from many genres have also lent their voices to the show. This list from Billboard names many of them: The Who; Mick Jagger and Keith Richards; Dolly Parton; U2; Green Day; Tito Puente; Placido Domingo; Tony Bennett; Johnny Cash; Stephen Sondheim; Britney Spears. One of the biggest talents to appear on "The Simpsons" was none other than legendary Beatles member Paul McCartney. But a cast member recently revealed that Sir Paul might not have come on board if not for one condition.
'Lisa' reveals that Paul McCartney wanted her character to do one thing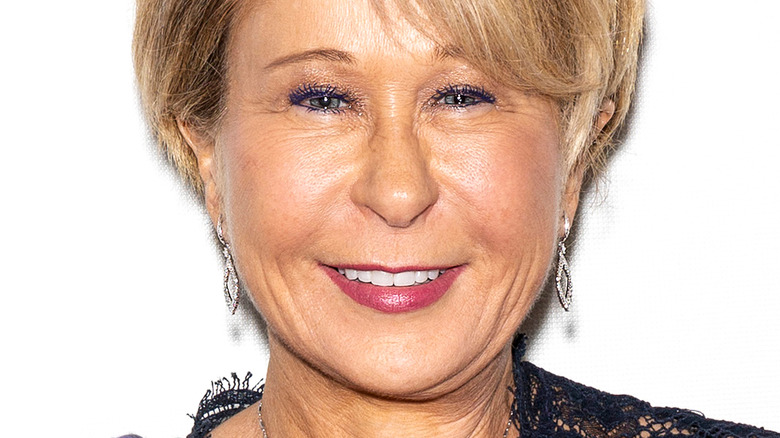 Shutterstock
Sir Paul, along with his wife Linda, appeared as themselves during Season 7 of "The Simpsons," in the episode "Lisa the Vegetarian." The plot revolves around Lisa's decision to give up meat after visiting a petting zoo. After being questioned and ridiculed by almost all of Springfield for her choice, Lisa is almost ready to admit defeat. Then she learns that Kwik-E-Mart owner Apu — and his good friends the McCartneys — are vegetarians, too (via Slate). Lisa realizes that she can stay a vegetarian without judging others who aren't. (Fun trivia: Ringo Starr and the late George Harrison also guested on the show, in separate episodes.)
Actor Yeardley Smith, who has played Lisa since 1989, recently appeared on the Allrecipes podcast to talk about her "Oil & Water" cooking series, viewable on YouTube and Instagram. Podcast host Martie Duncan asked her about the episode, and Smith replied, "The wonderful story about Lisa becoming a vegetarian is that Paul and Linda McCartney said they would not come on the show unless Lisa remained a vegetarian for the life of the series. And we've kept our promise."
Well ... almost. Smith added that there was one episode later in the series in which Lisa ate bugs as a delicacy, then questioned her choice. "The saving grace was that even after she ate the bugs, she then reversed course and went, 'This isn't for me. I'm going back to my vegetarian ways,'" Smith said. "So, I feel like ultimately we kept our promise, even if she stuck her toe in unknown waters." (We hope Sir Paul was satisfied.)