The Skin Care Product Khloe Kardashian Can't Live Without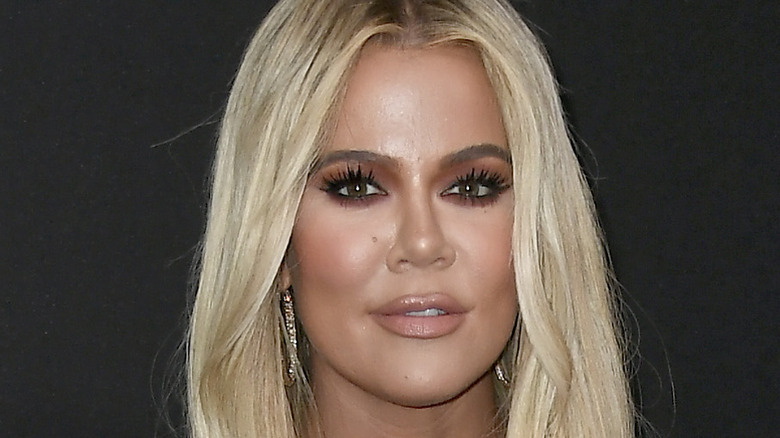 Frazer Harrison/Getty Images
Khloe Kardashian might be incredibly wealthy – as of writing she's worth a whopping $50 million, per Celebrity Net Worth - but she still loves a bargain just like anybody else, particularly when it comes to skin care. 
Since becoming a mother, the "Keeping up with the Kardashians" star was forced to refine her beauty routine because she's typically running after her daughter, True. As a she told Vogue, applying anything wet and sticky is difficult because it's likely to get smudged immediately. 
The busy mom therefore has a selection of products she can apply on the go, if necessary, including a BB cream she actually makes herself using the reality star's favorite moisturizer and a foundation stick. "I've always been super good at taking care of my skin." Kardashian revealed. She also explained, "My mom instilled that in us at a really young age. We've always had a skin care routine." Splashing the cash isn't strictly necessary either as the Good American founder herself would surely attest.
Khloe's pick is becoming a cult favorite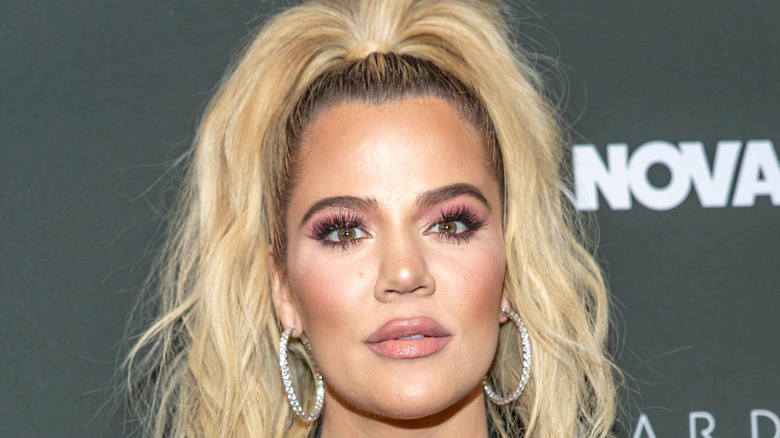 Shutterstock
According to Byrdie, one of Khloe Kardashian's all-time favorite products is Bioderma Sensibio H2O Water, which retails for around $15. The cult fave micellar water reportedly "removes makeup and grime better than products twice the price." 
In fact, makeup artist Katie Jane Hughes named it as one of her absolute must-haves (via Byrdie). The "KUWTK" star also rates Embryolisse Lait-Crème Concentré, which is similarly cheap at around $15 a pop. She also loves PanOxyl Anti-Acne Face Wash, which will set you back less than $10, Charlotte Tilbury Magic Cream, which costs around $3,  and Cosmedica's Hyaluronic Acid Serum, also just $11. 
Although Kardashian also uses high-end La Mer products, she's just as likely to opt for their cheaper alternatives. As Shape notes, in a post on her official app, the Good American founder advised, "I'm lucky that my skin is pretty clear for the most part, but just in case acne is lurking, I use a special face wash that I pick up from my local drugstore. PanOxyl has 10%, so it's strong enough to battle the worst breakouts." She also reaches for Mario Badescu Drying Lotion, which costs less than $20, for pimples. Kardashian dabs it on and leaves it overnight. By the next morning, her skin is clear once more. Sometimes, beauty actually does come cheap.