How The iCarly Cast Really Feels About Jennette McCurdy Refusing To Return As Sam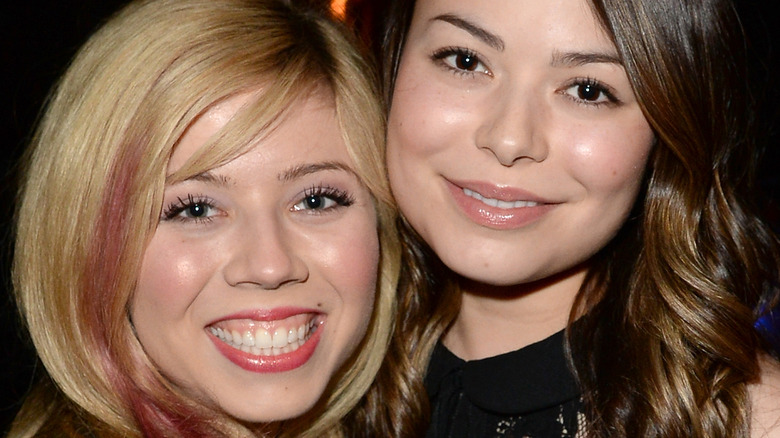 Jason Merritt/Getty Images
Who's ready for more random dancing?! The "iCarly" gang is back and they're all grown up! In June 2021, the highly-anticipated "iCarly" reboot launched on Paramount+, featuring the characters we know and love: Carly herself played by Miranda Cosgrove, her quirky older brother, Spencer, played by Jerry Trainor, and everyone's favorite nerd, Freddie, played by Nathan Kress. A notable exception to the older and edgier "iCarly" is Carly's best friend Sam Puckett, played by Jennette McCurdy. 
On a February 2021 episode of her podcast, "Empty Inside," McCurdy talked in depth about her acting career and her decision to step out of the spotlight. She revealed that the decision to get into acting was not her own, but rather a decision her mom made for her, explaining that by age "10 or 11," she bore the burden of being the "main financial support for [her] family." 
She also spoke about being embarrassed by her acting career, "I feel so unfulfilled by the roles that I played and felt like it was the most cheesy, embarrassing. I did the shows that I was on from like 13 to 21, and by 15, I was already embarrassed." Following that podcast episode, it didn't come as a huge surprise to fans when it was revealed that McCurdy wouldn't be appearing in the "iCarly" reboot, but how did her former cast members feel about the news?
Where is Sam?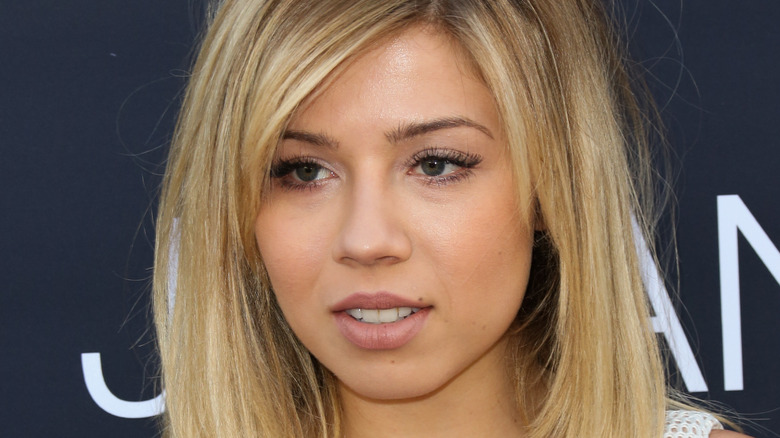 Paul Archuleta/Getty Images
The Nickelodeon series "iCarly" came to an end in 2012. At the end of the series, the web show within the show was put on hiatus after Carly went to live in Italy with her father. The pilot episode of the reboot briefly answered the question we all had as soon as it started: Where is Sam? In a casual conversation between Carly and Freddie, Carly comments on how Sam can't create "iCarly" with them again because she's "off following her bliss with that biker gang." When Freddie muses that he hopes she's okay, Carly retorts, "It's Sam, I hope they're okay" (via Teen Vogue). 
In an interview with Entertainment Tonight, the returning cast touched on Jennette McCurdy's decision not to appear in the reboot. "We all really wanted Jennette to be a part of the show in real life. But she's just doing other things and we're really happy for her," Miranda Cosgrove told the outlet. She went on to say that there's no love lost between their on-screen counterparts either."Carly very much still loves Sam and always will." 
In the same interview, Jerry Trainor said that the cast is "super proud of [McCurdy]," adding, "she's part of this family forever."
Who's taking Jennette McCurdy's place?
While it will be virtually impossible to fill the hole left on "iCarly" by Jennette McCurdy's absence, Jerry Trainor told Entertainment Tonight that it "gives [them] space to get new characters in and have new unexpected storylines and voices." In another interview with the outlet, Nathan Kress said, "The cool part is what makes it different too is we have new characters that are coming." He continued, "It's a lot of familiar faces, but there's new people involved who are going to change up the story a ton and will make it very interesting and I think somewhat unexpected."
One notable newcomer is Laci Mosley, host of the "Scam Goddess" podcast, who plays Carly's friend and roommate Harper. Mosley is eager for audiences to meet her character, who she describes as mimicking Canadian comedy "Schitt's Creek" as a "woman who's adjusting to life as a 'regular,'" per Entertainment Weekly). Also being welcomed to the "iCarly" cast is Jaidyn Triplett, who has also appeared on ABC's "Black-ish." Triplett plays Freddie's sharp-witted and social media-savvy stepdaughter Millicent (via IMDb). 
After all this, we only have one more question: Will anybody be wielding the "butter sock" in the reboot?