This Makeup Brand Was Voted The Most Overrated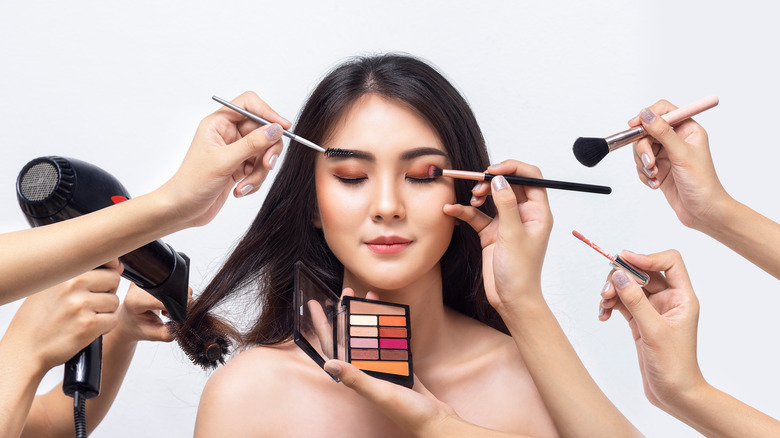 ME Image/Shutterstock
Beauty must-haves and new makeup trends are always a hot topic of conversation. It seems like there's a product for just about everything nowadays. The beauty industry is always changing; if you don't keep up with the latest trends, you may get left in the dust. But some products are overhyped and not worth your time or money, even if your favorite influencers totally swear by them. As much as we love a high-end, celebrity endorsed brand, you may be paying more for the label than you are for the product. In fact, sometimes you can get the same results from a beauty product found at a drugstore for a fraction of the price.
With all the beauty brands on shelves today, which ones are shoppers actually skipping over? The List conducted a survey asking 558 people, "Which is the most overrated makeup brand?" The shocking results have us ready to clean out our makeup drawers...
Survey results suggest Kylie Cosmetics does not live up to the hype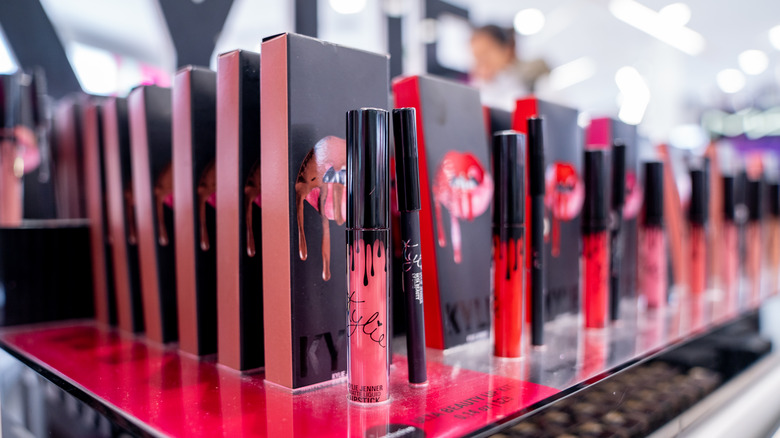 David Dee Delgado/Getty Images
When it comes to overrated, one brand stood out above the rest. According to The List's survey, Kylie Cosmetics was the top choice by far — with 36% of the overall vote. The beauty brand was founded by Kylie Jenner, the youngest sibling of the Kardashian-Jenner family. The influencer turned mogul launched Kylie Cosmetics back in 2015, per Newsweek. While the company has seen massive success, it has also had its fair share of controversy.
Clinique came in second place with almost 25% of the vote; it was followed by IT cosmetics with 13.98%. Both brands sell for a large chunk of change that some consumers are seemingly not interested in spending their money on. Surprisingly, 11.47% of people found Anastasia Beverly Hills — a favorite amongst stars and beauty influencers — to be overrated. NARS (7.53% of the vote) and Too Faced (6.27% of the vote) also received some criticism for being overhyped.
It can be hard to decide which brands are worth your money. However, it seems that shoppers are turning their heads towards more affordable options and beauty dupes that give them more bang for their buck, labeling brands like Kylie Cosmetics overpriced and overrated.
Kylie Jenner's beauty line has faced backlash from some critics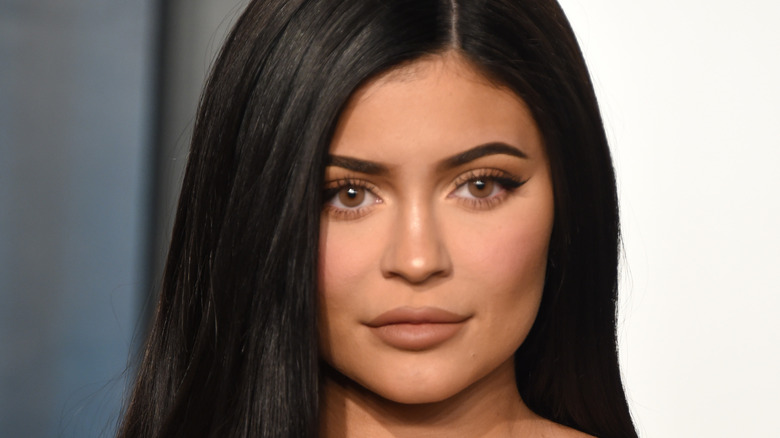 John Shearer/Getty Images
According to Forbes, Kylie Jenner has a net worth of $600 million. As the youngest in the Kardashian-Jenner household, Jenner found a way to stand out amongst her famous family through her line of beauty products. But her products don't all have the best reputation, and they certainly come at a heavy price.
Many people think Kylie Cosmetics isn't worth the money, taking to Twitter to voice their criticism. "I cant believe [Kylie Cosmetics] is still in business," one user tweeted. "It's outdated n bad quality." Another agreed, calling the products "cheaply made." Yet another user posted a screenshot of Kylie Cosmetics' birthday PR box, seemingly calling out its hefty price tag of $175 with the caption, "Who is still buying Kylie Cosmetics? Seriously." Clearly, some consumers think that Jenner's brand is overpriced, especially for the quality of the products that she sells. 
BuzzFeed reported that other critics believe Jenner may be reusing similar ideas for both packaging and design. Users have called out the brand for their lack of innovation, and some claim that the company has been slapping a new label on what seems to be the same products from a previous launch. The 25-year-old founder does not seem concerned by these comments, as she has not publicly addressed the criticism and continues to profit from her multi-million dollar beauty company.