Here's Why BTS' Latest Album Will Be Missing A Key Song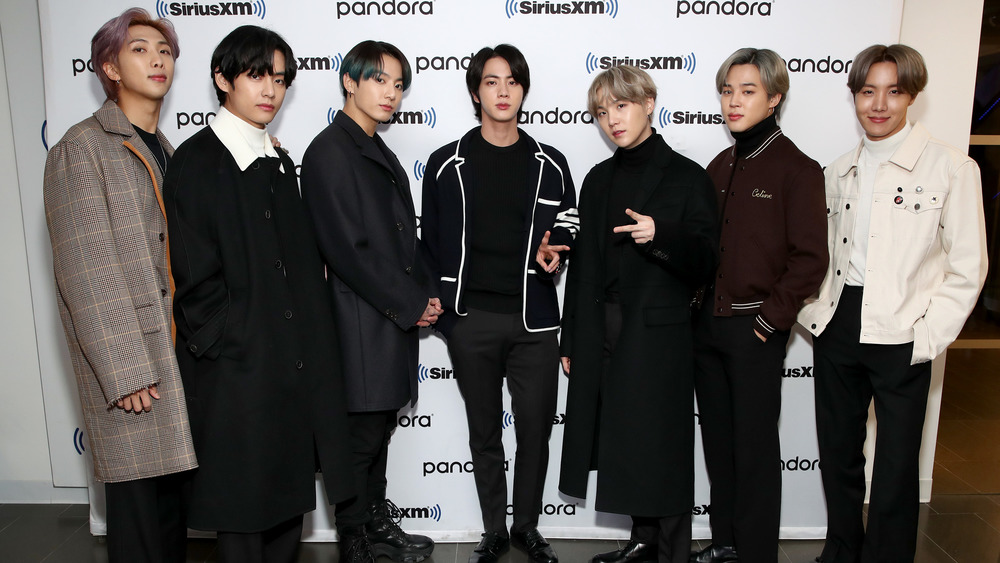 Cindy Ord/Getty Images
BTS are the biggest band in the world right now. Their Grammy nomination has fans losing their minds, and rightly so, since the South Korean lads are enjoying the best time of their career stateside. Their hit single "Dynamite" gifted the group its long-awaited Billboard #1 while behind-the-scenes documentary Burn the Stage, which charted the phenomenon that is BTS, was heralded by the likes of Polygon as "poetic, intimate and often hilarious."
Particularly in a year like 2020, the K-pop stars have provided a necessary salve in some of our hardest moments. They remain an uplifting, optimistic island in a sea of hardship. As leader RM told MTV of their mission, "We wanted to be a method of help for the world." BTS have always spoken from a place of authenticity, reflecting their own life experiences, which is primarily what draws millions of fans to their music. Sometimes, however, they need to acknowledge the world at large, too.
BTS want to help everybody escape the reality of 2020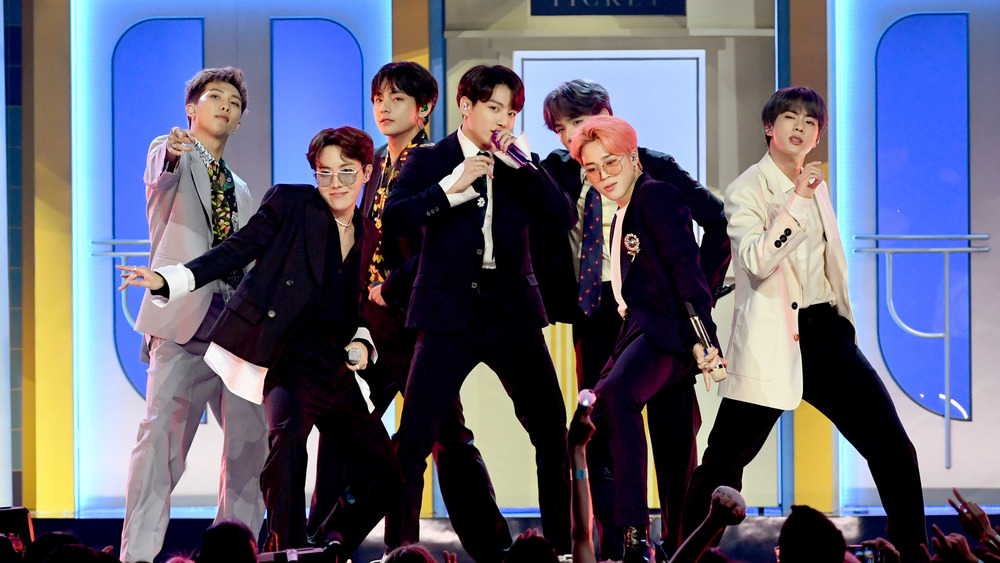 Kevin Winter/Getty Images
In a wide-ranging interview with Esquire, the band detailed how they went from seven regular guys to the world-conquering BTS. They were encouraged, by legendary Big Hit CEO and producer Bang Si Hyuk, more commonly known as "Hitman" Bang, to remain true to themselves, writing and producing everything they put out. Although it may surprise those who dismiss them as just another vapid, manufactured outfit, member Suga advises no BTS record is complete without a track skewering society. However, when it came to new album Be, everything changed because, well, it had to.
RM explained, "I don't think this album will have any songs that criticize social issues. Everybody is going through very trying times right now. So I don't think there will be any songs that will be that aggressive." Even when it comes to "Dynamite," the pandemic looms large. "For this song, we wanted to go easy and simple and positive. Not some, like, deep vibes or shadows. We just wanted to go easy," RM advised. Jin agreed, "We were trying to convey the message of healing and comfort to our fans." Leave it to BTS to save 2020 the best way they know how.