The Jaw-Dropping Price Ellen Paid For A Home In Harry And Meghan's Neighborhood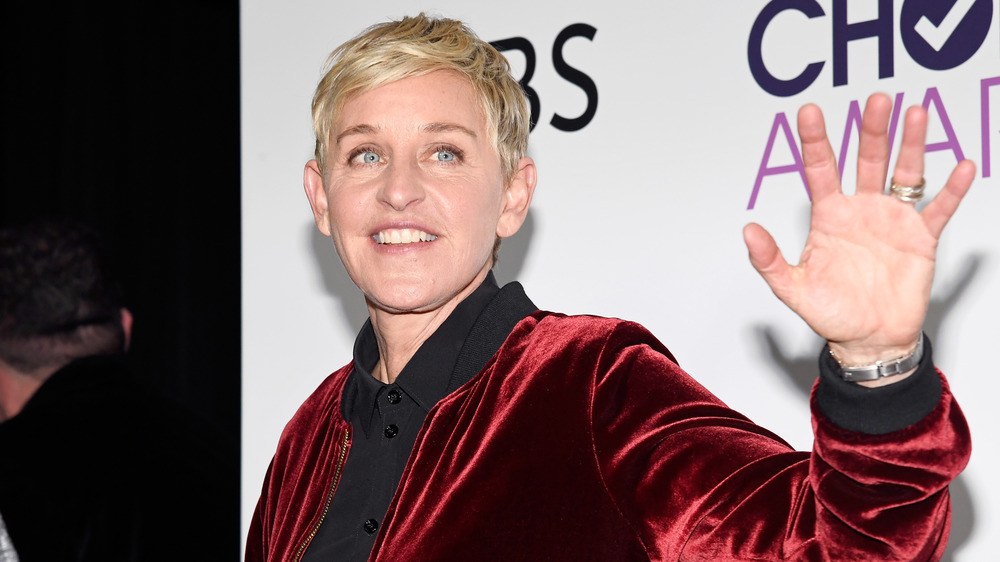 Kevork Djansezian/Getty Images
Prince Harry and Meghan Markle took a while to get settled in California, initially shacking up in a mansion previously owned by Tyler Perry before finally putting down roots in a gated Santa Barbara community where only the very rich or very famous (or both) deign to live. The former royals were adamant about raising their son Archie with as little paparazzi intrusion as possible, even suing an L.A. photographer for taking drone shots outside their temporary family home, as reported by Vogue at the time.
Ellen DeGeneres and wife Portia de Rossi can certainly relate, after they were forced to put their home on the market following a burglary that left both women shattered. Variety confirms they unloaded the property for a cool $33.3 million, after initially looking for $40 million. The couple lived there for just two years but did extensive renovations including, naturally, a state of the art security system. The famous duo has since relocated to the same neighborhood as the Sussexes and paid more than enough for the privilege.
Only the super-rich can afford to count the Sussexes as neighbors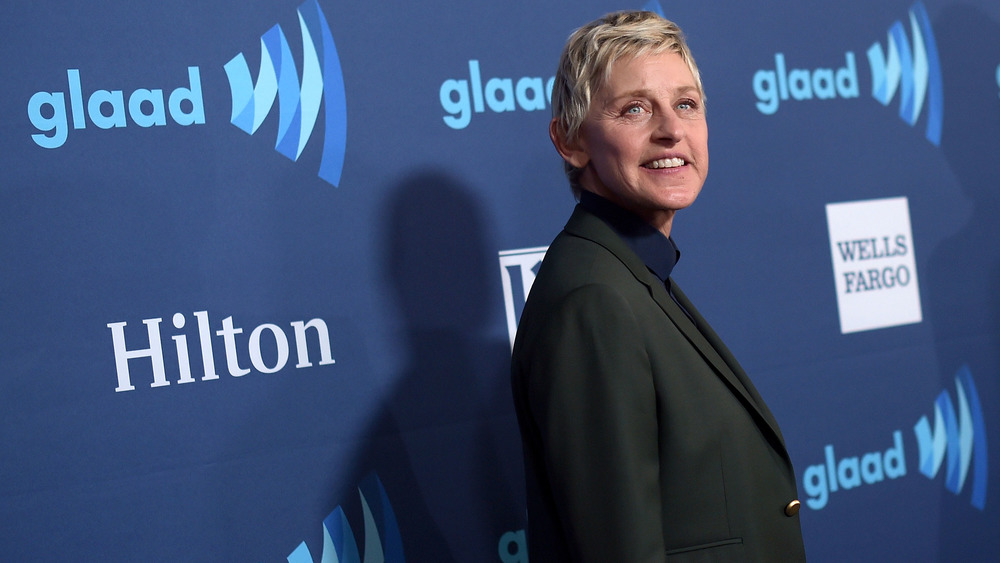 Jason Kempin/Getty Images
According to a report in the Wall Street Journal, DeGeneres and de Rossi bought a stunning property previously owned by Dennis Miller, again in Montecito, for a jaw-dropping $49 million. Unsurprisingly, it's one of the all-time priciest purchases in the area's history. Miller, a political commentator, and his former model wife Carolyn Espley-Miller resided there since 2006. The property contains three portions of land spread out over more than four acres and includes a "South African Cape Dutch-style main building," lily pond, and a stylish "barn" courtesy of Los Angeles architect Tom Kundig.
DeGeneres and de Rossi will call Markle and Prince Harry neighbors now that they've joined the exclusive Santa Barbara community. Oprah Winfrey and Gwyneth Paltrow also call it home, among other big names. The Sussexes paid $14,650,000 for their own property. It boasts nine bedrooms and 16 bathrooms over 18,000 square feet, according to Page Six. Nature was clearly key for them, too, as the property features stunning rose gardens and olive trees, alongside many other notable amenities.