Donald Trump Lets Everyone Know Who Should Be The Future Of The Republican Party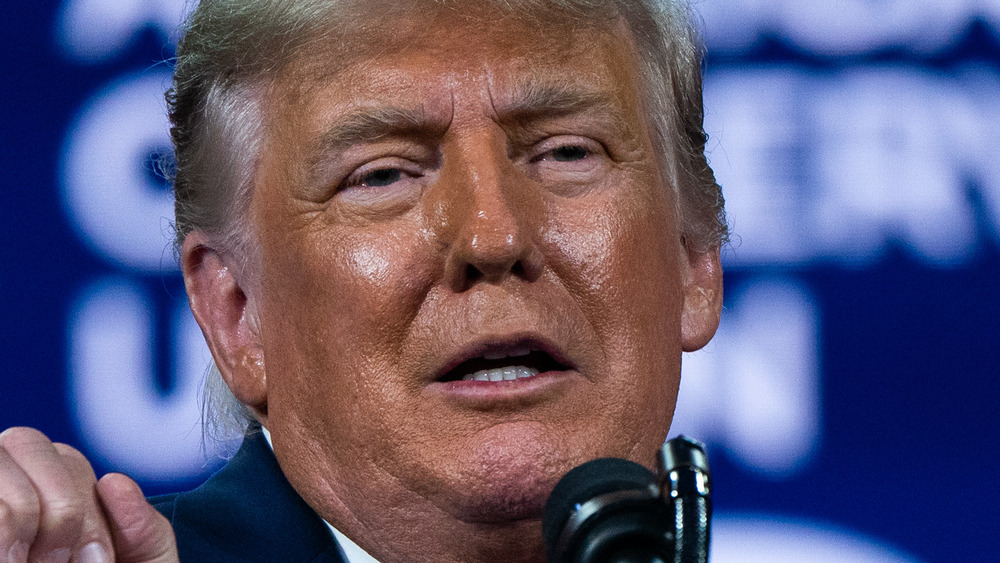 Bloomberg/Getty Images
Trump thinks the future of the Republican party are all politicians who heavily agree with and/or defend his policies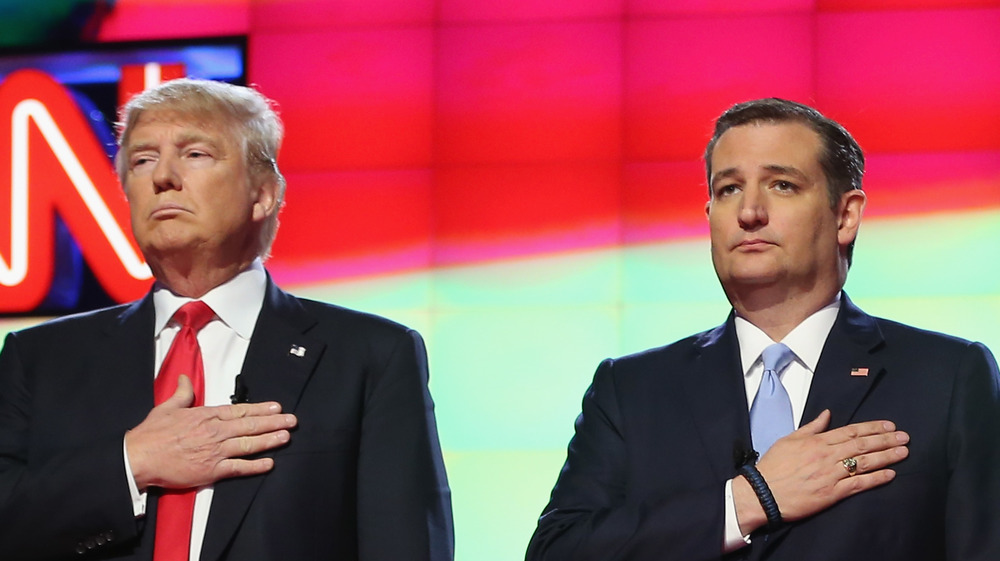 Joe Raedle/Getty Images
This should come as no surprise, though, seeing as Donald Trump has a long history of criticizing and publicly shaming both Democrats and Republicans who disagree with him (via The New York Times). When Boothe, who has been a contributor at FOX News since 2016 (via LinkedIn), asked Trump about the future of the GOP, the list of names he gave her are nothing but predictable (via New York Post).
"Well, I think we have a lot of people, we have a lot of young good people. Ron DeSantis is doing a really good job in Florida and I think Josh Hawley has shown some real courage in going after Big Tech, you know they go after him," Trump started. "Josh is terrific. And, you know, somebody that's been really terrific is Ted Cruz. He and I had it out for a while, actually we were very close," the golf enthusiast added, before noting that the pair's relationship got "very, very you know, rather violent and vicious" when he and Cruz were both vying for the 2016 GOP nomination, but "then it simmered down and he's been great."
Trump added a few more names to his list, telling Boothe that 'the Republican party is stacked'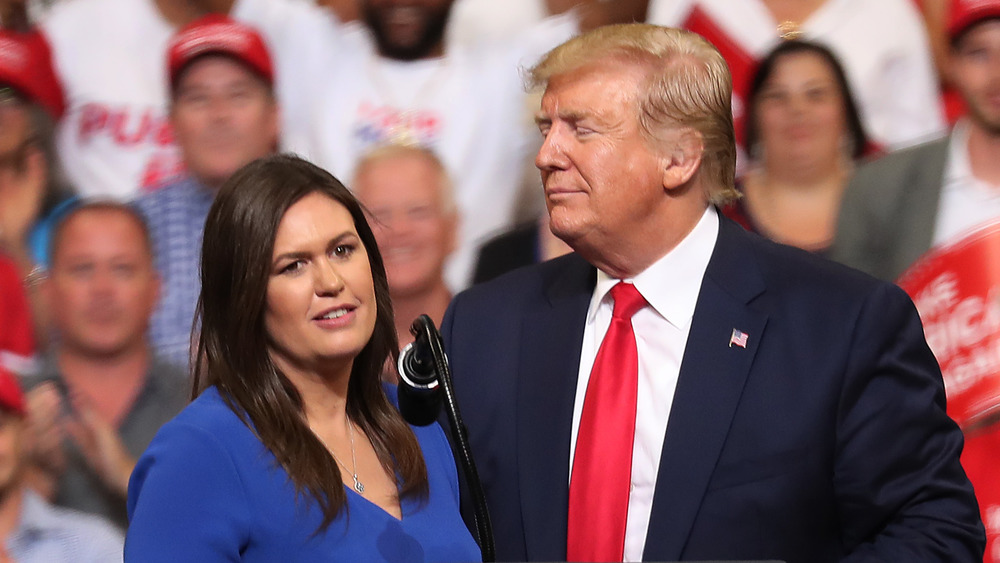 Joe Raedle/Getty Images
"And Rand Paul has been great. A lot of people, I mean really a lot of people have been terrific," Trump said, adding that he thinks former White House Press Secretary Sarah Huckabee Sanders — who is running for Governor of Arkansas — "is going to do great" and that South Dakota Governor Kristi Noem "has done a terrific job" before calling the GOP members "very good people, really very good people."
While Sarah Huckabee Sanders stayed out of the political spotlight after her June 2019 exit from the White House (via BBC), she came back into the ring full-swing after she announced her bid for governor (via Twitter) on Jan. 25, and Trump wasted no time endorsing her for the position.
"Sarah Huckabee Sanders is a warrior who will always fight for the people of Arkansas and do what is right, not what is politically correct," an email statement from Trump reads (via Politico). "Sarah is strong on Borders, tough on Crime, and fully supports the Second Amendment and our great law enforcement officers. She loves our Military and Veterans — and her home state of Arkansas. Sarah will be a GREAT Governor, and she has my Complete and Total Endorsement!"