What Harry's Return Could Mean For Him And The Royal Family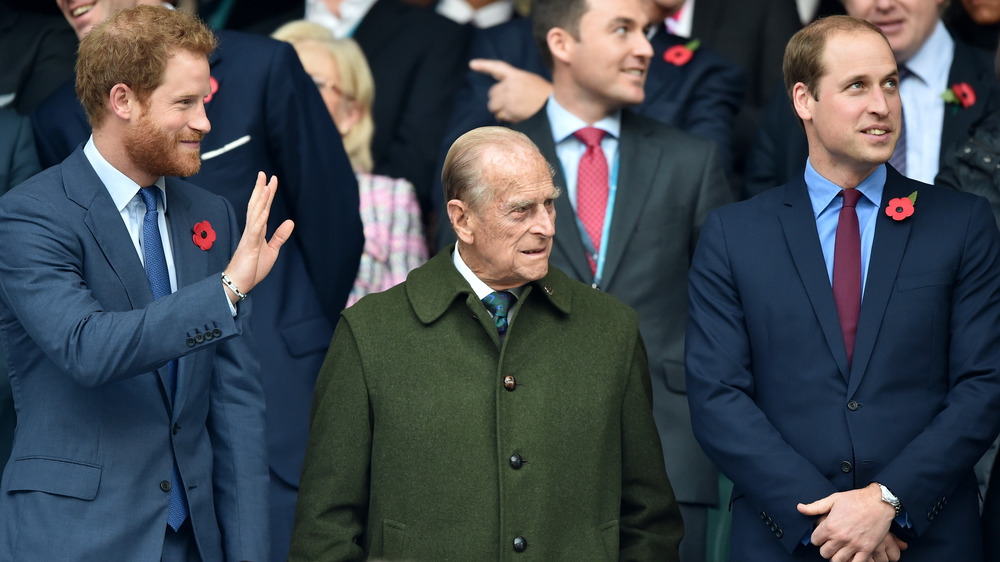 Max Mumby/indigo/Getty Images
With (currently unconfirmed) reports that Prince Harry is back in Britain, questions are now being asked over what is likely to happen when he faces members of his family when they meet again, and royal experts are hoping that Harry and his family will use the time to move forward.
It's not that either hasn't been communicating. A royal source told Vanity Fair's Katie Nicholl: "Harry has been in touch with his father, and his brother, and his grandmother. He was told about his grandfather's death at the same time as the rest of the family and he is grieving just like the rest of them." 
Robert Lacey, who has written a book about the brothers, tells Vanity Fair that the Duke of Edinburgh's passing could be an opportunity to rebuild relationships beyond titles. "I would have thought the solemnity of their grandfather's passing and the quiet family time together will paradoxically provide a very stimulating occasion to get started on that brother to brother. If they want to." He further adds that Meghan's absence caused by her advanced pregnancy could help ease the situation as well.
'An ideal opportunity to mend rifts' — John Major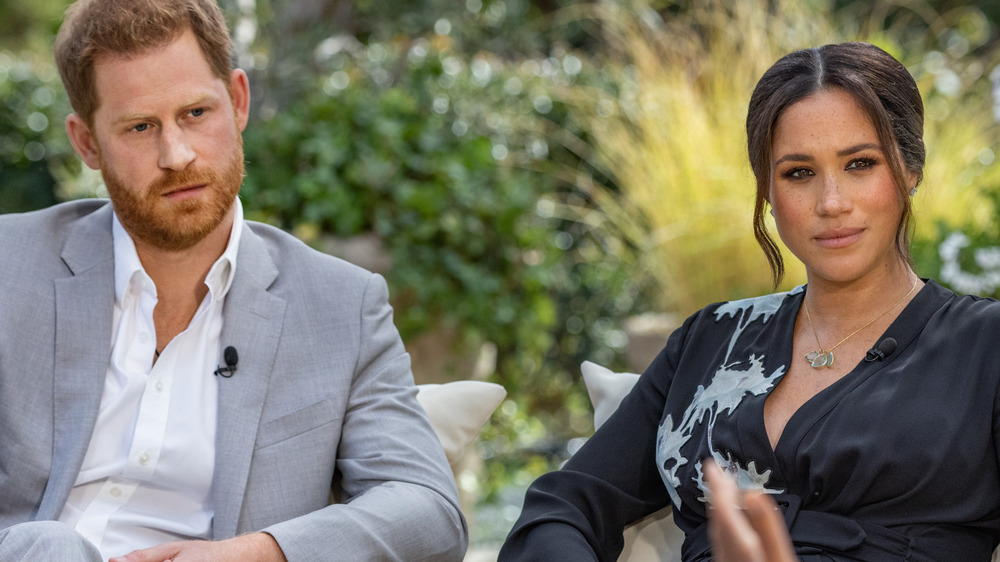 Handout/Getty Images
We wouldn't be surprised if both sides are apprehensive. Ingrid Seward told Vanity Fair last year that Prince Philip's relationship with Harry suffered because of his decision to leave. "Philip simply cannot understand how Harry has behaved the way he has done. His grandson's behavior is completely alien to him so not unnaturally the relationship has suffered... this has been a great shock." The Telegraph also points out that Harry and Meghan's bombshell Oprah interview happened when Prince Philip was still in the hospital, and there have been protocol misses since Prince Philip's death was announced, like the Sussexes' statement, which was released through the Archewell site.
But former Prime Minister John Major, who was named as a special guardian to both Princes William and Harry after their mother Diana, Princess of Wales, died, is hoping the brothers get past this. Major tells the BBC that he had seen families struggle with and get past differences with the death of a loved one, and he hoped that this would happen again. "The friction that we are told has arisen is a friction better ended as speedily as possible. They shared emotion. They share grief at the present time because of the death of their grandfather. I think [this] is an ideal opportunity," Major said, even as he said he had hoped "it would be possible to mend any rifts that may exist."