Royal Expert Explains Why The Queen 'Understands' Meghan's Decision To Stay Home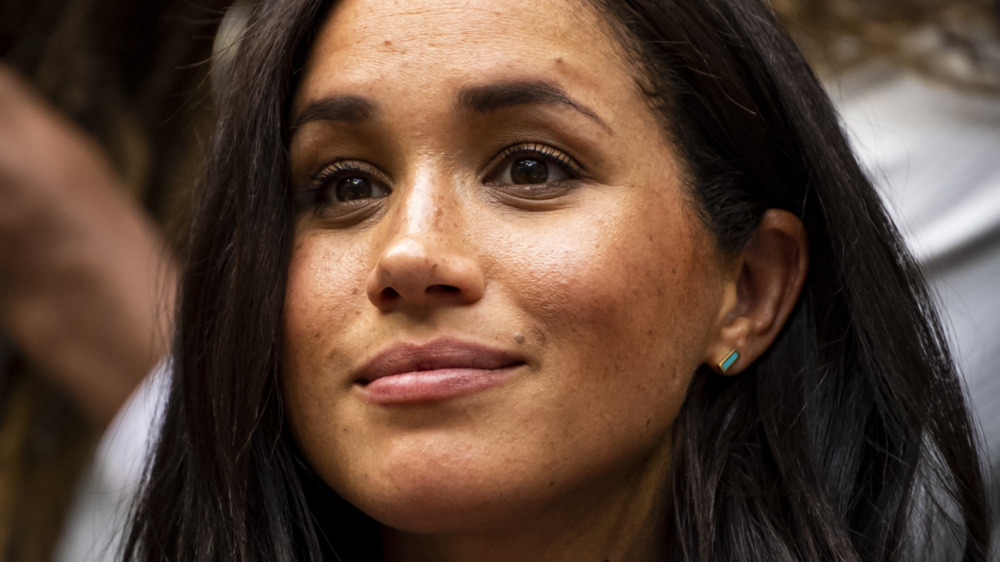 TPN/Getty Images
Oh, what an awkward situation for the Duchess of Sussex, and one for which no amount of royal etiquette lessons could possibly have prepared her. Just one month after Meghan Markle went on television and criticized her in-laws in front of millions of viewers, her husband's grandfather passes away and there's going to be a state funeral that may garner more viewers than her tell-all Oprah Winfrey interview. 
Should she stay or should she go? Further complicating the situation is the fact that she's pregnant with her second child with Prince Harry, has 11-month-old son, Archie Harrison Mountbatten-Windsor at home, and there's still a threat posed by COVID-19.
Well, with so many built-in excuses, who wouldn't take a free pass on such an uncomfortable experience? While Markle has expressed her condolences from afar, it really is the safest choice – from a physical as well as an emotional standpoint – for her to stay put as she will be doing. 
 As Kinsey Schofield, founder of royal-watching website ToDiForDaily, told The List, "I am hearing that the royal family is relieved that Meghan Markle isn't with Prince Harry in the UK." She adds, "Prince William is leaning on their cousin Zara [Tindall] and Kate [Middleton] in his grief because he still does not trust Prince Harry." She also offered insight on why Queen Elizabeth is said to be pleased by Markle's absence from the funeral.
Meghan's not too welcomed in the UK at present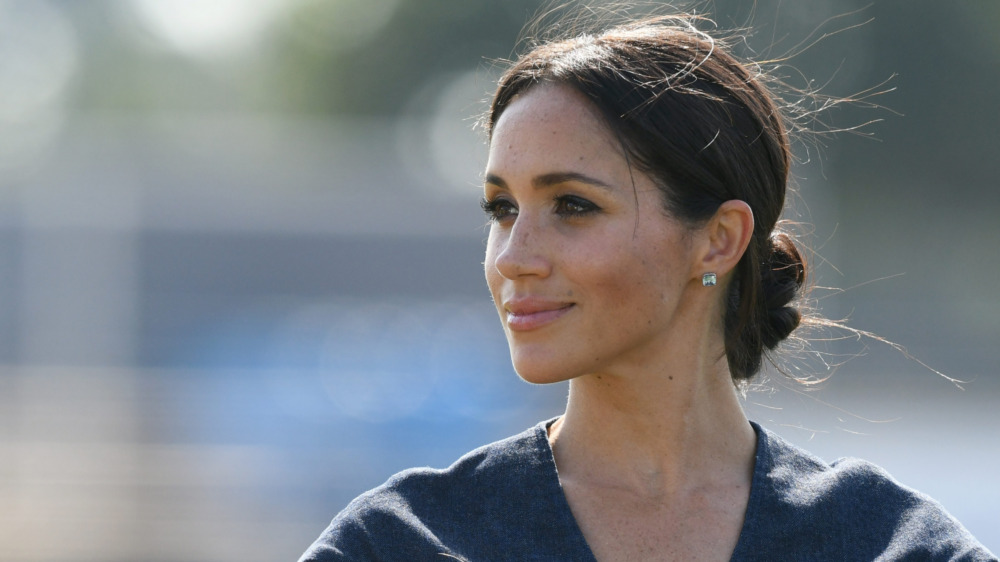 Shutterstock
As Kinsey Schofield tells it, Queen Elizabeth understands why Meghan Markle wouldn't attend Prince Philip's funeral, though the thoughts are absent of feeling sympathy or empathy for a woman experiencing a late-life pregnancy during a global pandemic. 
Schofield notes, "The Queen understands why Meghan isn't attending because Meghan went on international television and criticized the majority of the people that would be sitting in St. George's Chapel."
The royal critic informed The List that she spoke to royal biographer Andrew Morton, author of Diana: Her True Story, prior to the Duke of Edinburgh's death. Morton predicted that "Harry and Meghan could not return to the UK or they would be booed"  following their tell-all interview and the fallouts it caused. Schofield agreed, "Not even the death of a Duke could make Britons forgive and forget so soon." 
Though Schofield thinks it's still possible that Prince Harry attending the funeral service on his own may get a pass since many still feel he's in a "hostage situation," but she foresees "it will be a while before Meghan Markle is welcomed back to the UK with open arms."