The Surprising Star Who May Take Over For Ellen DeGeneres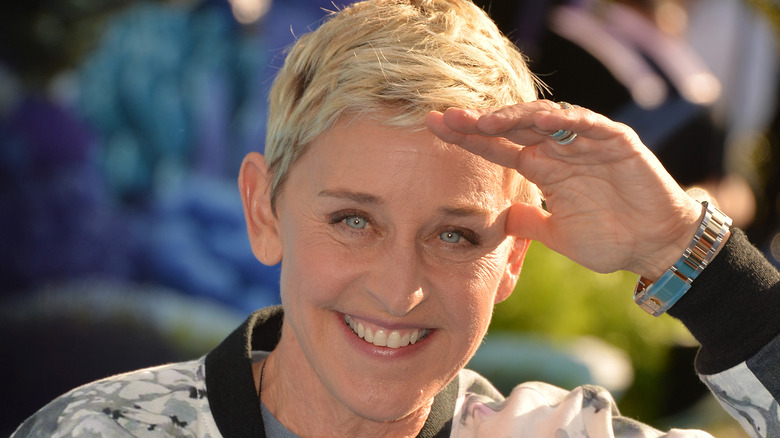 Shutterstock
After months of controversy, rumors, and a reported ratings plummet, Ellen DeGeneres made the decision to step back from her long-running talk show. Speaking to The Hollywood Reporter, the comedian turned TV host, who's weathered several career-threatening disputes in recent years, explained of her reasoning, "When you're a creative person, you constantly need to be challenged — and as great as this show is, and as fun as it is, it's just not a challenge anymore." 
The 19th season of "The Ellen DeGeneres Show" will be its last, with staff informed as such on May 11. DeGeneres previously considered walking away from the show in 2018, at the urging of her wife, Portia de Rossi, but ultimately decided to continue with it. Bosses at Warner Bros. were trying to get the comedian to change her mind right up until the last minute. Although the decision clearly wasn't taken lightly, another star may be waiting in the wings to fill DeGeneres' spot. 
Could it become The Tiffany Haddish Show?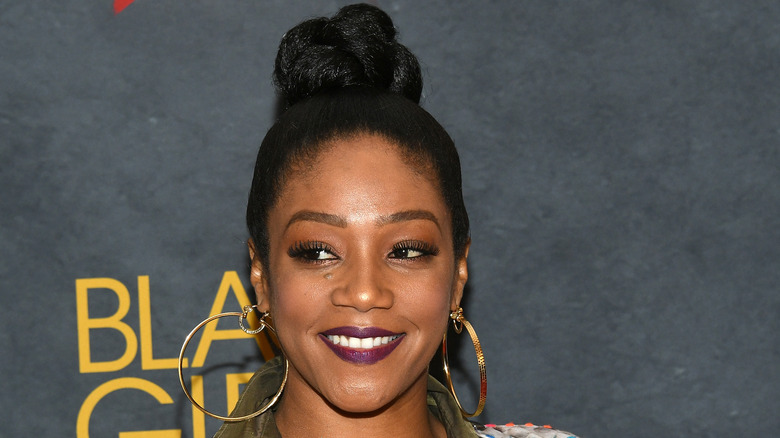 Dia Dipasupil/Getty Images
According to Page Six, none other than Tiffany Haddish is the favorite to take over the show, following Ellen DeGeneres' shock departure. The "Girls Trip" breakout has filled in for her comedian pal many times over and apparently impressed higher-ups to such an extent they're looking for her to make it permanent. A senior source at NBCUniversal noted, "she has humor and empathy in spades. She's top of the list to get a daytime show — she's a fresh voice." DeGeneres owns the rights to her show, so replacing her with somebody new isn't really an option but Haddish could launch her own daytime take in its place. The comedic actress has been a hit hosting CBS's "Kids Say The Darndest Things," while her stratospheric rise in the entertainment industry already solidified Haddish as a bankable persona. 
Elsewhere, "The Kelly Clarkson Show," which is produced and distributed by NBCUniversal, is poised to slip into DeGeneres's key 3 p.m. timeslot. DeGeneres made it clear to The Hollywood Reporter that the extensive allegations of workplace toxicity leveled at her and the show had nothing to do with the decision to ultimately end it. Acknowledging the situation was "very hurtful," the comedian reasoned, "if I was quitting the show because of that, I wouldn't have come back this season. So, it's not why I'm stopping." DeGeneres might even return to acting some day, if the right role comes along. Without her show, she'll certainly have the time.