Why Chris Cuomo's Latest Statement Has Twitter Torching Him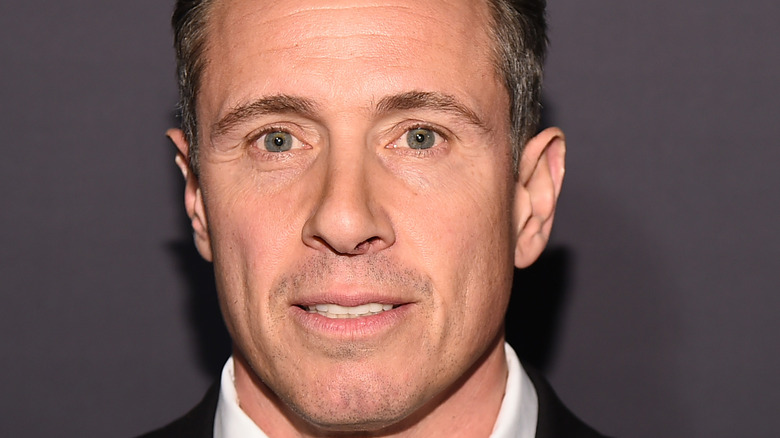 Theo Wargo/Getty Images
Chris Cuomo is no stranger to controversy. The popular CNN analyst has found himself in an increasingly uncomfortable position following damning accusations of sexual misconduct against his older brother, New York Gov. Andrew Cuomo. As Deadline reported, although Chris never actually covered the allegations against his brother on his own show, stories swirled that he'd advised Andrew on the best method of responding to his accusers. As a result, CNN lead anchor Jake Tapper argued Chris had put everybody in the company in a difficult position. 
He told the New York Times, "I cannot imagine a world in which anybody in journalism thinks that that was appropriate." Although the legendary anchor understands Andrew is in a tough spot, it doesn't justify announcing during his show, "Cuomo Prime Time," that he'd been "looped into calls" about the best path forward for the beleaguered governor. Evidently annoyed at the amount of negative attention he's been getting for backing up a family-member, Andrew took to Twitter and demanded to know where his bias implicitly lay. Naturally, he didn't like the responses.
The CNN analyst unwittingly demanded answers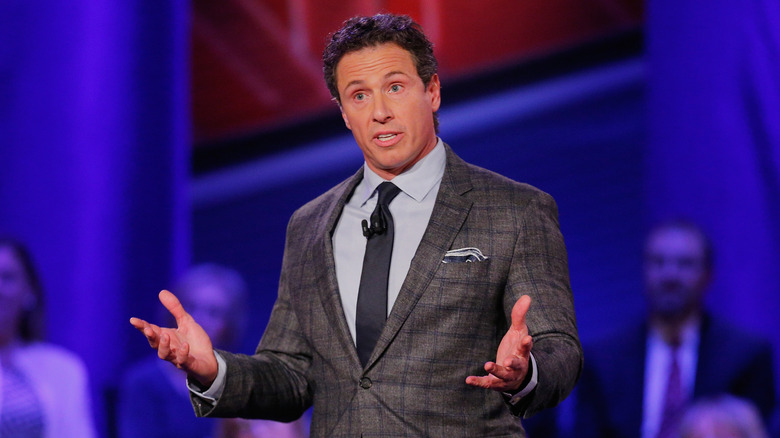 Justin Sullivan/Getty Images
As the New York Post notes, Chris Cuomo seemingly unwittingly responded to a Twitter user by demanding he point out any instances of bias after Chris was accused of constantly denying facts he doesn't like. "Name one?" the CNN star challenged, adding, "Tick tock." One user immediately pointed out, "You broke quarantine while actually sick with COVID," in reference to how, in April 2020, the CNN anchor was caught out in the Hamptons, breaking quarantine after testing positive for COVID-19. "Anything that has to do with your brother?" quipped another commentator, in relation to how Chris has handled Andrew Cuomo's many controversies. Yet another pointed to how conspiracy theorists had been given prominent interviews on his show, too.
The Cuomos once took part in goofy dedicated segments together on CNN, but they came to a screeching halt when multiple women accused Andrew of sexual misconduct. On March 1, CNN analyst Chris confirmed he was not allowed to cover the story but that the network would do so in general. Just a few months later, the Washington Post confirmed Chris knew about the impending scandal and even decried it as an example of "cancel culture." There were calls for his firing, while CNN was rebuked by the Poynter Institute. The younger Cuomo may be regretting ever opening his mouth even though, as one Twitter user noted, "Cuomo spending all day demanding people 'show proof' — then ignores the dozens of people that show proof" (via Fox News).