Good Bones Star Reveals What She Really Thought Of The Show's Name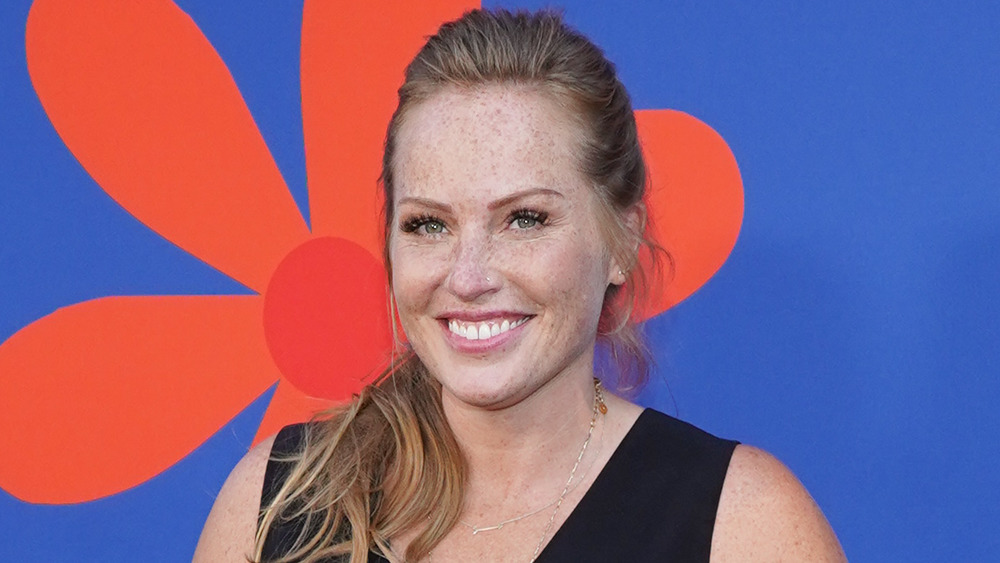 Rachel Luna/Getty Images
At its core, Good Bones is a sweet, good-natured and inherently warm show about a mother and daughter duo doin' it for themselves. Aside from being home renovation experts and proud Indiana natives, the central duo is impressively business owner-operators in their own right, too. Much of the joy of watching them revamping neglected properties in their beloved hometown, Indianapolis, comes from their fun dynamic.
HGTV shows are typically named after their stars (Property Brothers) or their location (Home Town) but, in the case of Good Bones, the name refers neither to stars Mina Starsiak and Karen Laine, nor the setting of the series. Likewise, their adorably-titled company, Two Chicks and a Hammer, isn't referenced either — likely for legal reasons. Good Bones suits the show's unique selling point. The two leads have good bones, and the homes they renovate do, too. However, Starsiak wasn't entirely convinced at first. Check out her initial reaction below.
Mina Starsiak was not a fan of Good Bones at first
Pop Culture reports that, during a recent Instagram Q&A with fans, the reality star admitted she "hated" the title at first. A fan inquired as to what made Starsiak and Laine sign on in the first place, to which the home renovation expert deadpanned, "Lol. So many [people] think we have so much more say than we do," complete with a crying-laughing emoji. She explained it simply as, "I build houses. The powers that be make a show."
Starsiak then went on to reveal, "I actually HATED the name when they first told us." However, now, she couldn't imagine it being anything else so clearly it's just as fitting for her and Laine as it is for us. When asked why Good Bones ultimately landed at HGTV, the mother-of-two noted there was no real reason. "We were just doing our own thing, renovating houses, and a production company found our Facebook page and called me!" she shrugged.
Unsurprisingly, Starsiak acknowledged, "Mom and I aren't the types to say no to a new challenge so when they asked if we'd ever consider doing a show we said 'heck yea.'" Fans of Good Bones will already be well aware that is indeed the case.