The Real Reason Becca Kufrin Told Matt James To Ask Contestants Who They Voted For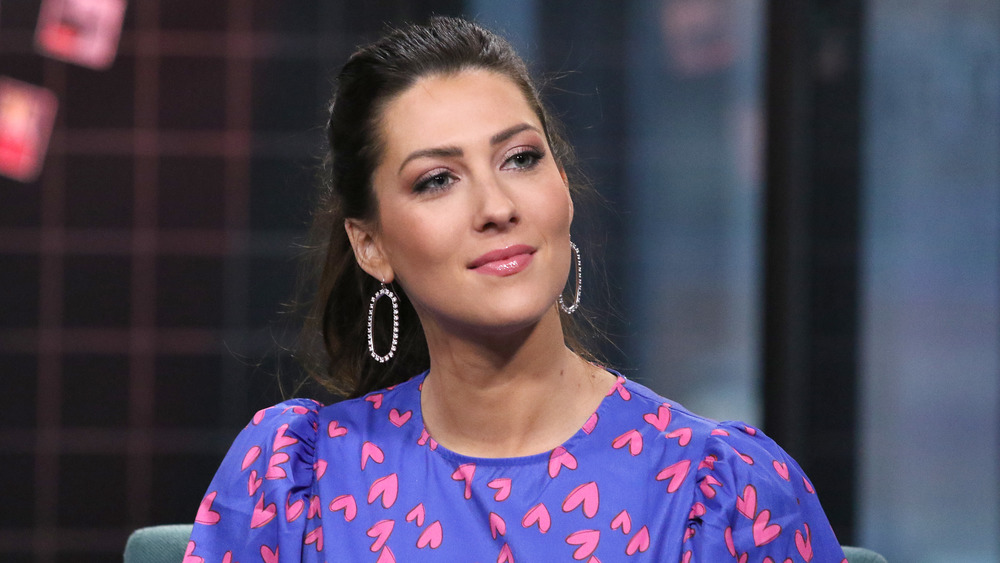 Jim Spellman/Getty Images
Back in December, former Bachelorette Becca Kufrin confirmed she wouldn't be open to looking for love on a dating show again. While chatting with fellow Bachelorette alum Kaitlyn Bristowe on her Off the Vine podcast, Kufrin acknowledged she was building up quite the collection of engagement rings following her breakups from Garrett Yrigoyen and Arie Luyendyk Jr. "Let's be honest, I was engaged two times already — like, I don't want to keep racking up the rings," she joked. 
Kufrin added, "As much as I love Neil Lane, I don't want to have a ring graveyard," (via People). The reality star, who split from Yrigoyen in the summer of 2020, admitted she has no idea what to do with her old rings, reasoning, "I don't want to reuse the diamonds for anything, like, for myself — I don't want that juju." If she did return to the Bachelorette, however, Kufrin knows exactly what she'd do differently. And she passed that info on to the current Bachelor, to save him some heartache.
The former Bachelorette learned the hard way to have the difficult conversations early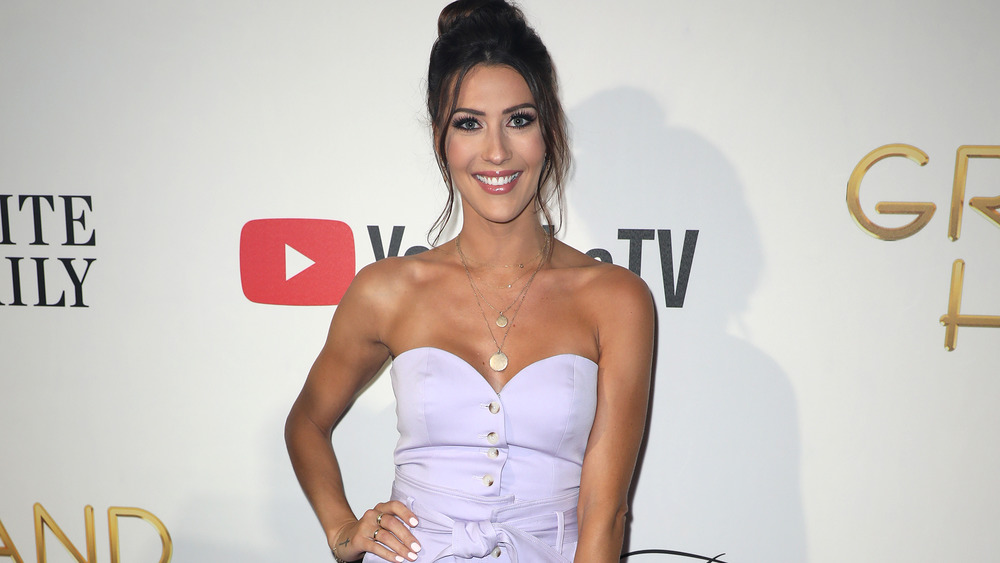 Alexander Tamargo/Getty Images
In a new interview with Insider, the former publicist revealed the differences between her and Yrigoyen became increasingly difficult to ignore as the months wore on. "I was like ... what's important to me? What's important to him? Are we going to be able to make a lasting relationship for a lifetime off of our differences? ...Can I still stay in this relationship and live with myself and feel that it's the right decision for me and my future children?" she recalled.
Kufrin's ex was called out for dodgy posts criticizing BLM, mocking transgender people and heralding the police, among other things. Therefore, when she was offering advice to Matt James, who's currently looking for love on The Bachelor, Becca Kufrin encouraged him to be upfront and ask the tough questions straight out the gate.
"I told him, look, if I was the Bachelorette again, the second I walked into the house after meeting everyone I would say, 'Who did you vote for and why? Let's talk about it,'" she explained. Although political conversations are unlikely to air on the hit show, Kufrin noted they're too important not to have. Most importantly, Kufrin told the first Black Bachelor to ensure he wasn't leaving the villa unsure about anyone's values. She learned the hard way, through her experience with Yrigoyen, that it's better to know upfront whether you're on the same page with someone rather than finding out when it's too late.