What Blackpink Is Doing To Get Even Richer Than You Realize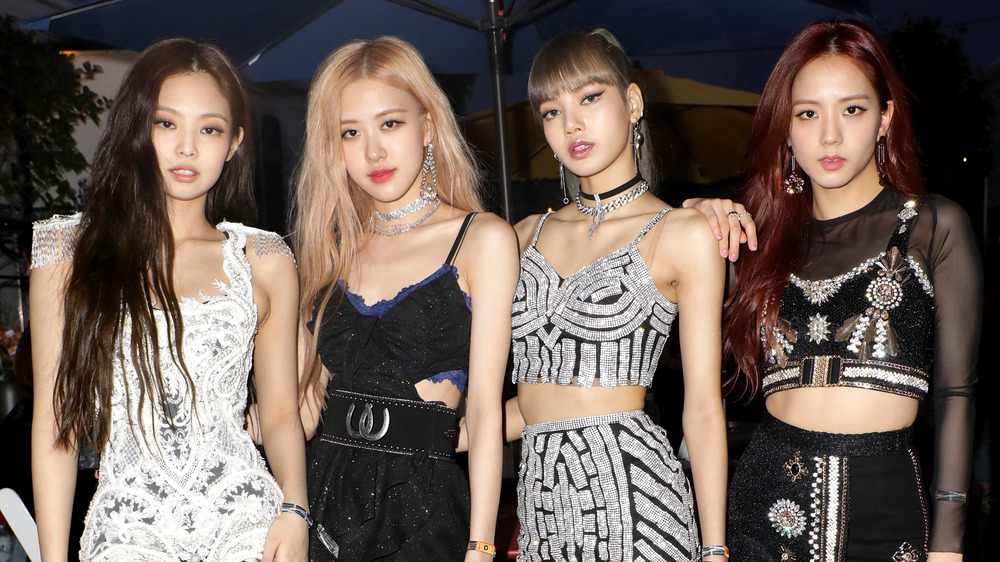 Roger Kisby/Getty Images
Blackpink is the biggest girl group in the world right now, particularly following their barnstorming Coachella performance, which made them major news in the U.S. Although their 2020 world tour was stalled by the COVID-19 pandemic, just like everything else, the South Korean stars have their sights firmly set on world domination and given their trajectory thus far, it's easy to believe they'll do it. Naturally, they're making some serious bank now too, although the richest member of the foursome might surprise you.
As smart, savvy businesswomen, Jennie, Jisoo, Lisa, and Rosé are diversifying their income. Being in a girl group won't pay the bills forever, as former members of previously culture-dominating bands will surely attest, so it's important to ensure that you're not relying on something that, by design, can't last. As Katelyn Magnuson, founder of The Freelance CFO, explained to The List, the members of Blackpink are solidifying their long-term income in a variety of ways.
Blackpink aren't just K-pop stars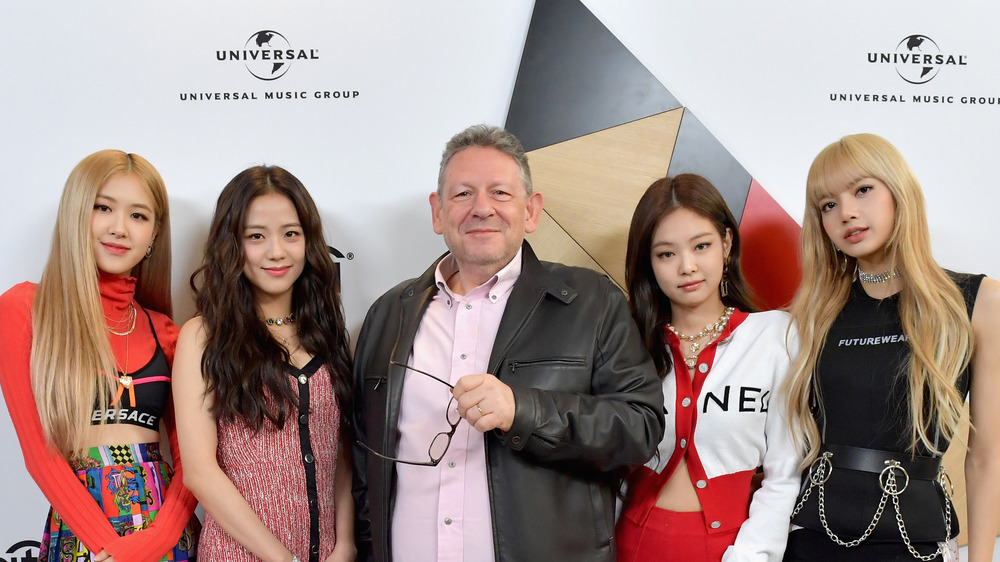 Lester Cohen/Getty Images
Magnuson notes that, similar to other K-pop groups, the four members of Blackpink take home around $6 million each annually, with a certain amount being paid for agency fees. However, she notes, "Blackpink has positioned themselves for rapid financial expansion (both as a group and as individuals) with influencer sponsorships and collaborations with various brands such as Yves Saint Laurent, Chanel, Hera, Samsung, and Adidas to name a few." Magnuson estimates that their various collaborations net each member "an additional 1-2 million per year." 
The talented foursome are still really young, with none of them over the age of 25, but they're already internationally known celebrities thanks in large part to the Blinks, their ravenous fan-base. Magnuson advises, "While much of their in depth finances aren't publicly available, their current annual earnings of 6-8 million/year could very easily be leveraged into the tens of millions of dollars over the next few years." 
The sky's the limit for Blackpink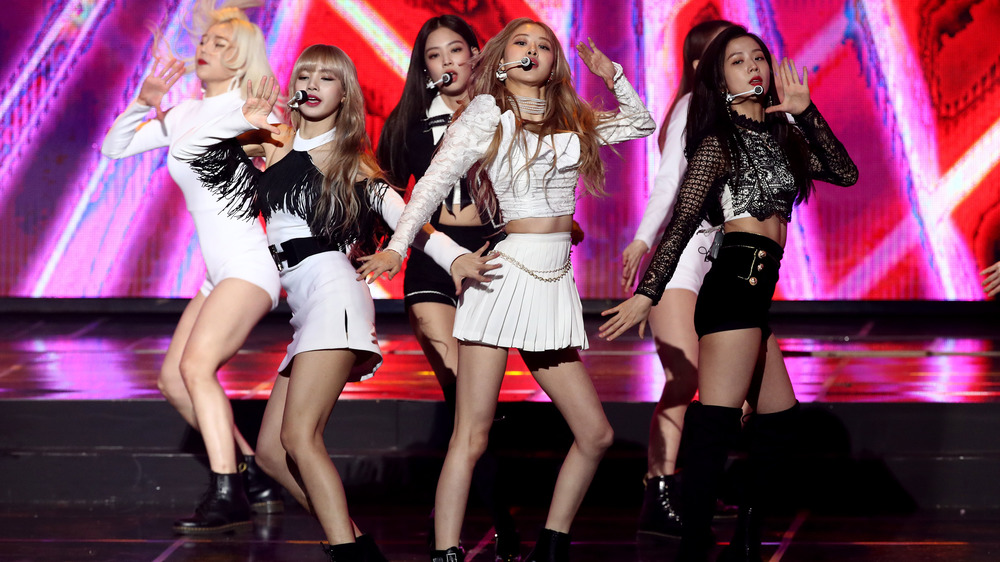 Chung Sung-jun/Getty Images
Likewise, "with a solid finance manager, no member of Blackpink would ever need to work again, and could live off the revenue from their current earnings and future collaborations, providing a VERY comfortable life." Magnuson acknowledges that most pop groups don't last longer than seven years, so "we're looking at probably 3 years or more of solid Blackpink earnings, plus the options for solo spinoffs, TV shows, celebrity guest appearances and more."
However, regardless of how long they remain on the Blackpink train, "the sky is truly the limit when it comes to these four, multi-talented, multi-lingual, and charismatic women." After all, they're global household names with collaborations with the likes of Ariana Grande, Lady Gaga, Cardi B, and Dua Lipa under their belts while their own multicultural backgrounds, taking in Thailand, South Korean, New Zealand, and Australia, make them uniquely attractive to a wide plethora of fans.