Layla Abdeljabbar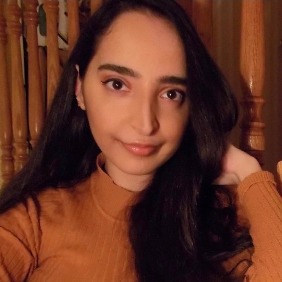 Expertise
Entertainment, Music, TV, Film
Layla has previously written for Cliché Magazine.

She co-hosts a pop culture-centric podcast titled "The Pop Hour Podcast."

She previously produced and co-hosted a radio show while in college, which was centered around pop culture and music.
Experience
Layla has worked as a professional writer in New York City for four years. She's had her work published in Cliché Magazine, where she interviewed musicians and actors for cover stories, and even covered New York Fashion Week and other events. As a pop culture enthusiast, she's co-hosted a weekly podcast called "The Pop Hour Podcast" with a close friend, which covers a range of hot topics – from music to movies and much more. If Layla's not enthusiastically writing articles about the latest news in celebrity culture, she's chatting about it on the mic.
Education
As someone who's studied mass media communications, Layla has always loved the ever-changing media landscape and the way we communicate with it. From copywriting for numerous online brands to lending her voice to a pop culture magazine, she is always ready to reach an audience with her words.
Stories By Layla Abdeljabbar